Are you in the business of APIs?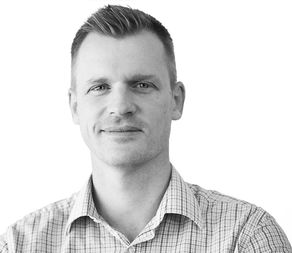 Use of APIs should not primarily be a discussion around technology. We need to start talking about the business implications of API-distribution.
Now and then I return to articles that I have read before to find new angles and insight (I guess this is what they call spaced repetitive learning). Anyway, one article that I have reverted to over again the last few years is the Strategic Value of APIs published in Harward Business Review in 2015. This article is a great start for anyone who is questioning the business value of APIs. The article uses a few hands-on examples of what APIs can do for your business, and it further amplifies why APIs are essential to building new business models.


While many may see APIs as just a technical concept, they clearly overlook the rising strategic significance of APIs.

There is an obvious knowledge gap today between the fast-paced developments in tech environments dealing with APIs and the molasses-like reactions from the business side. It is in my mind time to close that gap – because right in-between is where you will find both business opportunities and possibilities for disruption. Ideas on what kind of business opportunities may arise from the API Economy requires input from different sides of the organization. But first of all you will all have to do some competence training:
Basic understanding of what an API is and how it works is essential for any discussion
It also helps to seek out examples of how APIs already have shaken up other businesses
Finally you need to set aside time to talk to people you do not normally talk to (IT is one)

According to former CEO of Cisco, John Chambers 40% of companies will be dead in 10 years. How many will start and fail on the journey to an API-based business model is a different matter. There is however still a small window of opportunity for most companies. Many industries are under-developed and ripe for change. The airline industry has been undergoing changes already (Expedia has been mentioned in my sources) and the media and finance industries are currently in a serious shake-out. Next out will likely be the retail, followed by health care. If you are in either of these, you really should start digging a foxhole (preferably in the form of an API-strategy).
In two years' time you will be in the business of APIs whether you like it or not. Whether you are able to build a business around it is different matter. We believe that you will. It's not rocket science after all!