Headless Commerce & the Future of APIs in Digital Commerce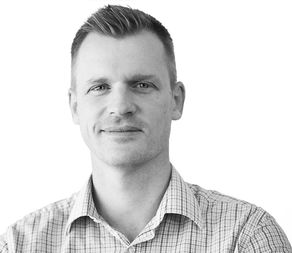 When we (software providers) started building e-commerce solutions for our customers back in the day, the big deal was not launching the e-commerce sites. It was integrating with ERP to publish rich product information, stock-levels and pricing correctly to customers. Once that was A-okay, we carried on building a magnitude of fantastic front-end functions and features. Customers were happy – and so were we!
As time went by, more functions and features were merged into the existing solutions, and even though we managed to run them, loading times started to increase. As it turned out website performance took a dive around 2013/ 2014 and fact was that the largest players struggled the most. Why? Instead of addressing the core problem, temporary fixes were implemented. Web-caching and lazy loading are techniques that were utilized to improve performance, and many websites still rely on these methods to avoid customers fleeing their pages due to poor performance.

One of the reasons for increasingly poor performance was that the many functions that had been developed and implemented over time were stealing resources from the service itself. All of the super functions that had been implemented over time – in order to help customers – were now in fact bogging the sites down to the point that they became useless.

Even though some companies still rely heavily on cashing techniques we currently see a move over to web-solutions that are using more specialized and distributed functions on their sites. These are API-based and running in their own environments as separate services. This great for many reasons. Three of the most important ones are:

The implementation of an API-based third party functions will mean that you can maintain your page speed and still offer great functions. These new functions rely on their own resources running in the background and they don't interfere with your core functions.


The implementation of API-based third party functions will allow you to do a more light weight integration, which will make it a lot easier for web site owners to swap the service at some point. Working with well documented APIs helps a lot.


The implementation of API-based third party functions allow you to work "headless". By detaching the front-en/ user interface end from the business logic now running in the back-end, you can also more easily make front-end changes – as long as you relate to the existing back-end APIs.

Now – if that didn't make you tick you probably have not been through an e-commerce transformation yet. Hopefully though, you will remember this article as you are about to endeavor on the journey. 3rd generation e-commerce providers – those that have tried and failed – won't make the same mistake.

Interesting in reading more on Headless Commerce? Fill in the form below to download our White Paper on Headless Commerce.