Third Generation e-Commerce RFQs – what will they be?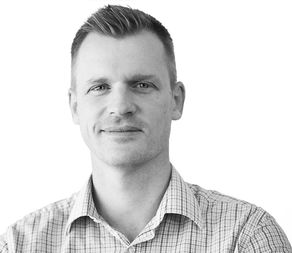 We are today working with a wide range of customers with regards to digital maturity. Some are quite new to the digital economy and feel that they are being pushed by customers (and new competition) to abandon a business model that has worked well for decades. Others have tried – and  failed – in implementing "cookie cutter" e-commerce solutions on top of existing business models.
First and second generation customers of e-commerce solutions are more often than not focused on how they can implement new sales channels without disturbing their existing revenue streams too much. They understand that they have to cater for a new generation digital-savvy customers, and some are even willing to invest heavily to offer their customers a great, seamless customer experience that spans mobile, desktop, in-store and customer service.
So far, so good. But then what? Pure-play competitors keep chipping away on incumbents' revenue streams, and even though these companies are not yet necessarily making a profit they are at least representing that annoying pebble in your shoe that won't go away. We know – and they know – that this cannot last. One will sooner or later have to go. But how do you get rid of new competition (without loosing your shoe – and momentum).
This is what we have coined the quandary of third generation e-Commerce customers. First and second generation e-tailors have aligned their digital presence to their proven business model, but something is still amiss. Revenues are shifting from traditional sales channels (stores and direct sales) to digital channels, but over-all revenue growth is trailing off. Some retailors all of a sudden realize that their business is as a matter of fact about to go under (…) while others are desperately looking for a safe haven.
Our prediction is that third generation (e-)commerce RFQs will start looking at how it is possible to build new sustainable business models in order to re-establish the company as a leading star in their  industry. Key requirements will be infinite scalability, micro services architecture and API-driven business models. When the first customer shows up at our door with this specification, we will be the first to applaud.
Setting up such an RFQ however requires a new form of competence that is not readily available in all companies. We know that investments in commerce technology can be expensive. But we also know that lack of digital competence is one of the reasons why some companies will be outperformed over the next few years. Our advice to you is therefor to start the change process early. Start now if you can. Read up on what it takes to make a winner in 10 years – and if you would like to hear how we plan to address the requirements of the future, please invite us to the table.